About Us
Learn More About The Team at Homestead Dignostic Center in Homestead, FL
About Homestead Diagnostic Center
---
Homestead Diagnostic Center was founded in 1999. We have grown throughout the years to have become a leading outpatient Imaging center in South Florida. Our long history in Homestead has given us an opportunity in providing the best possible care and attention to our patients at very affordable prices. We have become known as the place where you can really find affordable Imaging services. We have patients that travel as far as Key West in order to take advantage of our low prices. Our prices have not changed over the last 20 years! We recently moved to a new location in Homestead where we have expanded our space by over 30% and have installed newer High Field MRI and CT Scan. We are so proud of our new location. It offers plenty of parking space and it is conveniently located on Campbell Drive (312st) and the turnpike. 1/2 a mile from Homestead Hospital.
Our Radiologists are all Board Certified and are very highly respected in the Medical profession with over 40 years of combined experience. Please make Homestead Diagnostic Center your home for high quality and affordable imaging procedure.
Nayibe Morrabal

Office Manager

Nayibe has been with us for over 12 years. She is the one person all Doctor's offices call when things need to get done ASAP. She is experience in every aspect of the business. You may reach Nayibe at x101

Nayibe has 3 children and 3 grandchildren with another 3 on their way. She is delighted that Cindy is having twins!. Christie is also expecting her 3 child. Chris is still holding out in giving her a grandkid. Nayibe has taken a second role through out the years in providing guidance and motherly love to many of our present and past employees. We are very lucky to have her on our team.

Isolda Rocha

Billing Specialist

Isolda is one of our longest working employee with over 20 years of experience in Billing.

Isolda started working with us when she was 21 years old. She has married since then and have a wonderful son that practically grew up in our center. Isolda gets our Top honor in the most dedicated, honest, trustful employee. We are very proud to have her in our team.

Ileana Brunet

Ultrasound Technologist

Ileana started working with us since we open our doors back in 1999. She has been a very instrumental employee in accomplishing the highest standards in Ultrasound results. Our Referring providers often reach out to Ileana for further clarifications on complicated to interpret cases. She is a Jewel of a Technician. We are very proud of her accomplishment at our center.

Ileana is married and has 2 great sons, which we saw them grow up in our center. She was blessed with both sons going on to Medical and Dental school.

Yolanda Lopez

Patient Comfort Coordinator

Yolanda or Yolly as we call her has been with us since she was in her teens. She has played major roles in our growth as a company. She has worked in all aspects of the operation, Billing, Collection, Appointments. She is our jack of all trades employee. We are so proud and happy to have her on our team.

Yolly has 2 great children that also grew up in our center. She has been working with us since 1999. She is a very dedicated and caring person. Her new role in our center is to greet the patients and to ensure that they are treated in the best possible manner. She is a sweet and caring person and she is very conscientious about her duties.

Dr. Germaine Rodriguez

Medical Director

Dr. Rodriguez is our Medical Director and our main reading Radiologist. She has been with us for over 12 years and we are all very proud of her quality work. Her accessibility from our Referring Physicians is always a phone call away. Her credentials and experience are unsurpassed.
The Rest of the Staff
---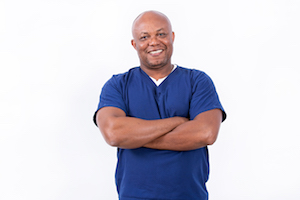 Jean Faugasse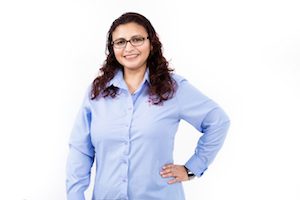 Mariela Rocha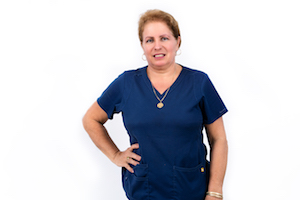 Niurka Porras
Insurance Plans We Accept
Homestead Diagnostic Center accepts most insurance plans. Please click on the small "Learn More" button below to see a portion of the plans we accept.
Learn More
Contact Us
If you have general questions or comments regarding our clinic or the services we provide, please fill out the form below: